About Us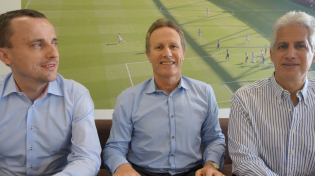 The Business Ignition Group was established in 2009 to provide a full range of accounting, tax and financial services to small to medium sized business owners including family groups. We strive to deliver remarkable personal service and focus on clients needing professional support for complex tax matters, self-managed superannuation fund advice and wealth creation strategies.

Over the years the firm has responded to the needs of our clients and we now offer a complete range of accounting, taxation (planning and compliance) and business advisory services. Our Principal, Mark Rosen has led the firm since foundation and during that time we have evolved from a compliance based firm to a full financial services firm providing a broad range of services to business owners.
Our client brief includes helping you grow your revenue, profits and business value. Of course, once you have worked hard to build a profitable business you also want to grow your wealth and protect your assets. For that reason we have built a strategic alliance with a financial planning group and through our trusted affiliates we offer you access to financial planning services including:

Financial Planning
Insurance Advice
Investment Management
Property Selection
In 2009 we also formed an alliance with Nexia & Co. to provide advice in relation to highly technical domestic and international tax matters including cross border complex business structures. With their international reach and experience we have all bases covered for clients looking beyond Australia to grow their business.

Courtesy of a high level of client referrals we have grown in numbers and we are large enough to handle the most technical tax and accounting issues but small enough to guarantee you personal service. You have immediate access to the right staff at the right time and we have developed expertise within the firm for SMSF advisory services. Over time we have also developed some industry niches including:


Our in-depth knowledge of these industries could give you a serious competitive edge.

Courtesy of the internet and cloud technology the business landscape has changed. As a firm based in the Sydney CBD we believe your tax return is the start of the client process, not the end. As a business owner you want more than compliance services and our mission is to help you minimise the time and cost associated with basic compliance work.Together we can then spend more time working ON your business and your marketing.
Referrals remain the life blood of our business and we strive to earn your trust and ongoing referrals by delivering practical strategies to solve business, taxation and financial problems. We strive to maintain the standards and professionalism that led to those recommendations and our dedicated team of accountants are committed to ongoing professional development so you enjoy access to the best technical tax and accounting advice available. No job is too big or too small and we adopt a hands on approach with our clients including visiting your business premises whenever possible.
If you're looking for more than just basic accounting and tax compliance services from your accountant call us today on (02) 8378 1071. We are accessible, always return your calls and guarantee you personal service with a pro-active approach.
Business Ignition Group - Lighting Up Your Business