Our People
Our team are dedicated to providing you and your business with personalised professional services. All our team members are committed to ongoing professional development so you enjoy the best technical tax and accounting advice available. Below are the profiles on our team members.

MARK ROSEN - Principal
Background & Experience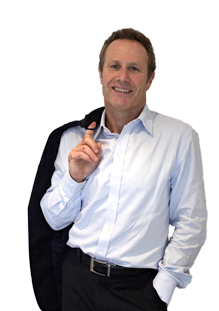 Mark started the firm back in 2009 and has extensive experience in building businesses, superannuation, financial services, tax and accounting. His real passion is working with small business owners to help them improve their profitability and the value of their business.
Mark holds an Economics degree with Honours from Exeter University in England and is a member of the Institute of Chartered Accountants (Australia & New Zealand), a Registered Tax Agent and a Superannuation Advisor Licensed Representative.
Mark's early career was with a Big Four Public Accounting firm in London and he was transferred to their Sydney office as a manager in their Financial Services division around the time of extensive de-regulation of Australian financial markets. He has spent much of his career applying his 'Big End of Town' experience to small business to help them grow their revenue, profit and business value. His perspectives are highly valued by a loyal client base who appreciate his hands on style, accessability and timely, no-nonsense advice.
Mark has always had an affinity for technology driven efficiency, which is evidenced by the fact that he had one of the first accountancy practices in Australia running a cloud based, paperless 21st Century operation. He is always looking to improve client productivity with technology initiatives to give them an edge over their competition.
This has led to the firm establishing a 'pathway to success' methodology that takes clients on a journey that starts with goal setting and builds on this with regular agreed action strategies. A positive KPI reporting loop that takes clients all the way through the business ownership\exit cycle keeps them focused on achieving their personal financial ambitions.
I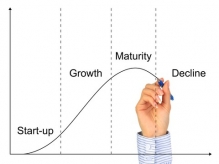 n 2009, Mark formed Transaction Co (which was rebranded to the Business Ignition Group in 2016) to provide a full service business advisory and tax practice with an emphasis on developing business growth strategies for SME's. His objective with his clients is to solve their tax and financial problems, help them to capitalize on opportunities and ensure they avoid the pitfalls through the life cycle of their business. "Our team goal is to be very knowledgeable about our clients' businesses," he says. "We want to understand their business and their specific industry issues. This helps us develop strategies and select the right tools to help them with financial reporting, tax planning, wealth creation and other business issues."
He believes that as much as we must enjoy our working lives, the end game is to maximise our returns from the effort we put into this over the years. The best measure of this is setting and achieving personal financial goals.
Outside the Office
Mark has a 'Work Hard, Play Hard' philosophy and he and his wife Sue and their two teenage girls Bronte and Kiera all take an active interest in the cultural offerings of Sydney with regular theatre and gallery outings. He combines this with a love of fast outdoor sports, getting out for regular early morning 'sanity' rides with the peloton and is an avid skier, snowboarder and kite surfer.
Contact: markr@businessignition.com.au Connect with Mark on LinkedIn
SUE LANGLEY – Executive Account Manager
Background & Experience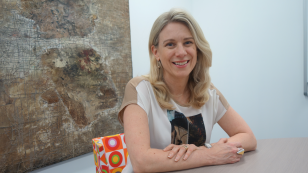 Sue brings her skills from 20+ years as a Chartered Accountant in the commercial sector across a range of industries to the firm.

She displays her genuine passion for maximising human potential in every type of business challenge. Whether it's delivering strategies for growth, taking flourishing businesses through public listings or fostering innovative workplace cultures that translate to the bottom line, she has real-world experience that counts.

As a Chartered Accountant with a strong grounding in the technical field of finance she has a pragmatic approach and a special interest in assisting clients in this area make the transition from pure technical roles to positions of leadership with broader responsibilities including strategy and employee engagement. In particular, she specialises in empowering women in the workplace. From reviewing personal and professional values at different life stages to supporting them through various transitions, Sue enjoys helping female business owners redefine their identity as they grow.
Her wide ranging experience across both privately owned and publicly listed companies, most recently in the private equity sector, Sue is a specialist in investor reporting, Australian Financial Services Licence compliance work, financial reporting and tax.

Previously she has run finance teams in SMEs in service industries, incorporating statutory reporting, financial and management accounting, budgeting and forecasting, and tax management. Clients love working with Sue and really benefit from her mix of Accounting and Coaching skills:
"I worked with Sue last year while considering some significant changes to my career. Sue's guidance and skillful navigation of the drivers in my career and personal life was instrumental to my decision making"
"The whole experience was excellent, thought provoking and motivating. Sue's approach is to help you initially decide your goals through inquisitive and probing questioning. The questions and discussion are really focused on what you want to achieve"
Outside the Office
Sue has family overseas so she always manages to justify her passion for travel and turn the office green with envy when recounting tales of her latest local or international jaunt. Her linguistic skills seem to allow her to pick up languages before she's left arrivals at the overseas airport. When she's not travelling she combines her active literary and artistic interests with a busy family life and hectic social schedule, attributing her ability to get the balance 'just right' to regular meditation sessions.

Contact: suel@businessigntion.com.au
RAFAL SLOWINSKI – Senior Accountant
Background & Experience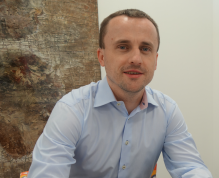 Rafal gained extensive accounting and tax knowledge working with various small and medium sized businesses and enjoys working with a diverse portfolio of business clients. Raf explains, "I adopt a very 'hands on' approach and believe that visiting clients at their place of business gives you a valuable insight into their operations, staffing and finance needs. Clients are more comfortable in their own environment and it lets me get a better understanding of their business."

Rafal has over 15 years' experience in managing small business. He provides a full range of services to clients including general compliance plus he also offers tax planning and business structure advice. Raf also enjoys discussing clients marketing plans and his expertise extends to various industries including Professional Health Management Practices, investment properties and businesses with overseas operations.
Professional Qualifications & Memberships
Bachelor of Commerce (Accounting and Taxation Law) – The University of New South Wales
Outside the Office
Rafal was born and raised in Poland and moved to Sydney in the early 2000's. Rafal and his wife Nhi are becoming great parents with their first child Sean. His other interests include fishing, camping, travelling and spending time with friends and family.
Contact: rafals@businessigntion.com.au
NICK BLOOM – Senior Accountant
Background & Experience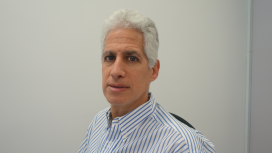 Nick is a Chartered Accountant with extensive business experience including over 25 years in commerce and 8 years in public practice.
His background includes hands on experience developing business growth strategies, managing acquisition and business sales plus systems implementation across small and large sized businesses.
Nick is always striving to 'make a difference' for his clients and finds himself immersed in the entire scope of their business, taking an 'out of the box' commercial, rather than just a traditional accounting approach. He recognises that he learns most about his clients business through talking with people, learning about them and their roles and is then able to combine analytical skill and creative flair thought to deliver a total business solution
He has contributed to increasing revenue and margins as well as reducing costs across a wide range of business sectors including health practitioners, fast moving consumer goods, retail, distribution, primary production, travel, recruitment and manufacturing for large and small entrepreneurs and family run businesses
Outside the Office
When Nick isn't immersed in his work he finds time for his two gorgeous young daughters, following the Waratahs in the Super Rugby competition and supporting his wife Jane with her successful Physiotherapy & Wellness practice (more work!). He won't admit it now but he is also a wonderful trained dancer.
Contact: nickb@businessigntion.com.au
Business Ignition Group - Lighting Up Your Business