Accounting for Gyms
& Personal Trainers
Establishing and running a gym or personal training business can be hard work and physically demanding. It's a competitive industry and apart from the usual small business compliance issues of GST, BAS and PAYG you have to contend with early starts, late finishes, maintenance of the gym equipment and clients not turning up on time (or at all). You might also need to deal with casual staff and sub-contractors and if you run a gym you will have occupational health and safety issues not to mention superannuation and members to administer.
Having an accountant who understands the health and fitness industry can mean the difference between success and failure. Over the years, our team of accountants have mentored a number of gymnasium owners and personal trainers through the various stages of their business life cycle from start up right through to sale. We offer you experience, technical knowledge and an intimate understanding of the personal training and fitness industry.
THINKING OF STARTING A BUSINESS?
Starting a business is a bit like building a house. You need solid foundations that include the right business structure, the most suitable accounting software, adequate and appropriate insurances, a marketing plan including a lead generation website and various social media channels.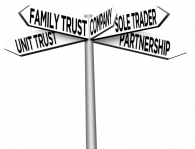 Your choice of business structure is critical and there are a number of different options such as sole trader, partnership, company and trust. Asset protection is a key consideration when selecting a business structure and when choosing a business structure you also need to take into account your family situation, your forecast level of profit and your future plans regarding admission of new business partners.

Accounting software is another foundation brick in the business wall and the wrong choice can be catastrophic. Poor financial records are one of the biggest causes of business failure in this country and up to date, accurate records let you make informed business decisions. Our mission is to make sure your accounting software matches your business needs with your level of accounting skill. The wrong choice of software can lead to records that resemble a 'computerised shoebox' which conflicts with our brief of helping you reduce your bookkeeping and compliance costs. We love working with integrated software such as GymMaster tailored to the industry, and linking straight into your Xero Accounting package. Where required, we train you to use the software to reduce your costs and frustration.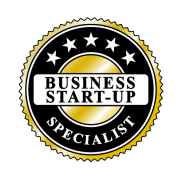 As you know, to build a house you also need the right tools. When 'constructing' your business we also use a number of tools including our start-up expense checklist to identify all your potential establishment costs. It dissects your start-up costs into several categories including tools, equipment, IT expenses, professional fees and marketing costs. These figures automatically feed into an integrated cash flow budget to help you identify your start-up finance requirements. These figures can then also slot into your business plan.
Given occupancy costs are often the second highest expense after wages in a gym we can help you negotiate the terms of your lease and where required liaise with your solicitor. Through our affiliate partners we can also help you locate suitable funding to finance your gym fit out, equipment, franchise fee, motor vehicle or van. Using industry benchmarks we can analyse the performance of your gym and compare it against your industry peers so you know what is working in the business,what's not working and what needs working on.

MARKETING YOUR BUSINESS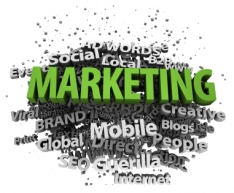 As a personal trainer or gym owner you need marketing muscle to succeed in such a competitive industry. In fact, your marketing could be the difference between gloom and boom and one of our biggest points of difference compared to other accounting firms is our marketing expertise. We can assist you with everything from your branding (business name, logo and slogan) and introduce you to the right people for your website and social media campaigns.
Traditionally, most gym owners and personal trainers rely on customer referrals and conventional marketing methods like yellow pages, the local newspaper or leaflets to win new customers. While some of these techniques remain effective, you need to move your marketing focus online to align with the shift in consumer behaviour. Google is now the number one source of new business for the fitness industry.
To generate leads your website must appear at the top of page one in a Google search for 'personal trainer in your suburb'. The truth is, most of your competitor's websites are nothing more than electronic billboards that simply list the who, what and where of the business. Over the past few years we have worked with many clients to help them create quality affordable websites that pay for themselves many times over. Your website should be the heart of your marketing and you need to look at it as an investment not a cost. Choosing the right development partners will ensure you get expert advice and assistance with your content, search engine optimisation and video production and they'll make sure your website is responsive to mobile devices and contains calls to action.
Here at the Business Ignition Group we view the tax return as the start of the client process, not the end. Our mission is to help you fast track your business success and we offer gym owners and personal trainers a range of tailored tax, accounting, financial and marketing solutions including:
Start-Up Business Advice for Gym Owners & Personal Trainers
Advice regarding the Purchase and Sale of your Gymnasium
Spreadsheets and Tools including a Start Up Expense Checklist
Templates for your Business Plan, Cash flow Budget, Letterhead and Business Card
Advice and Establishment of Your Business Structure
Tax Registrations including your ABN, TFN, GST, WorkCover etc.
Preparation of Business Plans, Cash Flow Forecasts and Profit Projections
Accounting Software Selection and Training (Bookkeeping, Invoicing, Payroll etc.)
Preparation of Finance Applications for your Bank Loan (if required)
Preparation and Analysis of Financial Statements
Bookkeeping and Payroll Services
Tax Planning Strategies
Wealth Creation Strategies and Financial Planning Services
Industry Benchmarking and KPI Management
Vehicle & Equipment Finance – Leasing and Chattel Mortgage
Advice & Assistance with Pricing
Advice regarding Claiming Motor Vehicle Costs
Recession Survival Strategies
Advice regarding Employee Relations and Workplace Laws
Business & Risk Insurances
Business Succession Planning
Marketing including the establishment of your branding, brochures, website and social media strategies
Advice and Assistance with the Development, Content and Website SEO
I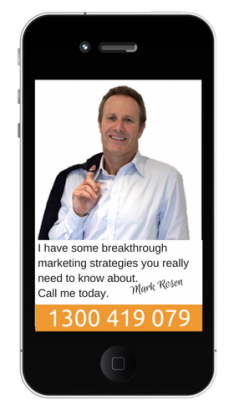 n summary, we are so much more than just tax accountants. We are 'business and profit builders' who provide strategic advice and practical business solutions that could give you a serious competitive edge in the personal training and fitness industry. We work hard to understand your business and over the past decade gymnasiums and personal trainers have become niche areas within our firm.
If you're an ambitious business owner looking to boost your current results or if you're looking to get your new business off to a flying start we invite you to contact us today. You can expect practical business, tax, marketing and financial advice that could have a profound effect on your future business profits. To book your FREE, one hour introductory consultation simply call us on (02) 8378 1071 or complete your details in the box at the top right hand side of this page and we will be in touch.
Business Ignition Group - Lighting Up Your Business