7 Trends Rocking Video Marketing in 2017
Unless you've been living under a rock,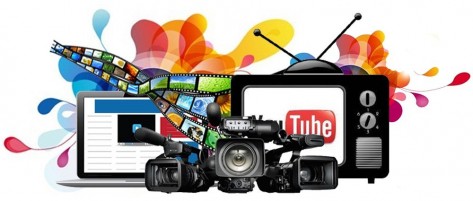 you would know that marketing has changed over the last 5 years. Video content has rocketed up the ladder of importance and it's fair to say, video is no longer an option for businesses looking to grow, it's essential. Here are some statistics to support the importance of video marketing:
One third of all online activity is spent watching video
90% of users say that product videos are helpful in the decision making process
Video in an email leads to a 200-300% increase in click through rate
It's easier to remember video than text – therefore 80% of customers remember a video they've watched in the last month
The average internet user spends 88% more time on websites with video
According to Facebook, 90% of their content will be video by 2018
Video is projected to claim more than 80% of all web traffic by 2019
These stats highlight how your customers and clients want to view and interact with content. Even the smallest businesses can take advantage of the video revolution. It's a powerful way to communicate the story of your business, explain your points of difference and feature your niches.
These are the video marketing trends that you need to be aware of in 2017:
1. Customers Want to Use Video as Part of the Buying Process
We know that up to two-thirds of the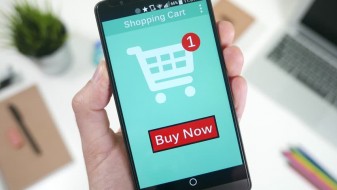 buying process now happens online. Potential customers are viewing your website, blog, social media and online reviews before they get in contact with you. And that's the way they like it.
In fact, 40% of prospects would prefer to complete the whole buying process online, without ever talking to a human being!
However, if these prospects decide not to buy your products or services you would rarely know they were even looking at your website. With traditional marketing, prospects did their research by contacting you directly and follow up calls to 'missing-in-action' prospects were standard practice in a bid to close the sale. Now, prospects complete their research online and if they don't find exactly what they need, they sneak off elsewhere and we have no way of tracking their movements.
When you incorporate video into your sales process you can present prospects with a 'sales person' on their terms. You can show them your brand, people, approach, knowledge and even your location in a way that words and still images alone can't achieve. Moreover, prospects can digest the information in their own time, on their terms.
2. Only Video is Good Enough
Over the past few years, businesses have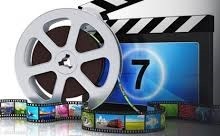 jumped on the video marketing bandwagon. This medium is simply better at communicating your marketing messages. They say a picture paints a thousand words while one minute of video is statistically worth 1.8 million words! (Source: Dr James McQuivey)
It's a very efficient marketing tool but it's also what our customers demand. In fact, 25 percent of consumers were found to lose interest in a brand if it did not have a video explaining its product or service.
3. That Old Adage - It's Quality Over Quantity
With video marketing exploding in popularity you have to stand out from the crowd. Low-quality videos will not get the views or engagement your business needs. In fact, they may do your brand more harm than good if they look amateurish.
When you're investing in filming and post-production of a video, you want to see a return on your marketing dollar. First impressions count and you need a professional, high-quality video that will stand the test of time and still look modern in years to come.
4. Video will Take More of Your Marketing Budget
Brian Halligan from leading marketing group Hubspot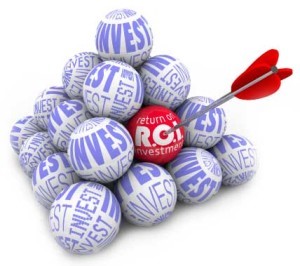 recommends that video marketing now makes up 50 percent of your marketing mix! This can make business owners cringe because they know video production can be more expensive than other marketing channels like social media or blogging. However, you should remember that marketing is an investment not a cost and it is your return on investment that really matters.
It's important to ensure that your marketing agency understands the trend towards video. If you're looking for a Marketing Package you want to make sure it incorporates consistent filming and post-production work along with all your other marketing essentials.
5. Facebook's 2017 Goal is "Video First" - Just Like Yours
We have known for some time that you are 53 times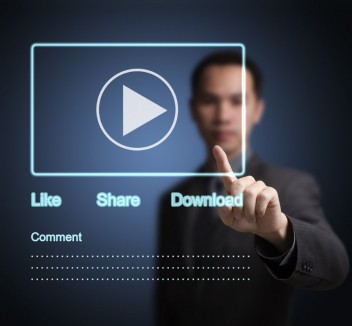 more likely to show up on the first page of the Google rankings if you have a video on your website. It's not surprising given Google owns YouTube.
Now Facebook will also give you preferential treatment for uploading videos. Their CEO, Mark Zuckerberg announced this in 2016 when he stated that video viewership doubled from 4 billion views per day to 8 billion views per day in just seven months. He said that they were recognising that video is what their users want to see. There was no mistaking what the Facebook CEO meant when he said, "I want to start by talking about our work around putting video first across our apps,"
They are even testing a dedicated video feed stream to let viewers only watch videos shared on their network. Without video as part of your marketing campaigns, you will miss the boat.
6. More Videos will be Designed to Play without Sound
The majority of online video is now consumed on mobile devices such as a smartphones and tablets. This means people are watching video on public transport, in cafes, in the work lunch room and possibly even at their work desk … but we'd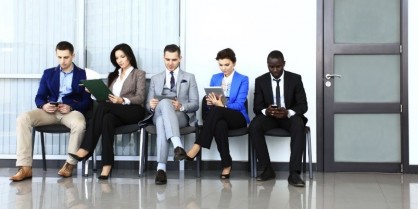 never rat them out on that!
The point is, Facebook recognised that it suited their users better if videos played without sound. While 85% of Facebook video is played without sound, 96% of YouTube video is played with sound (Source). You therefore need to make sure you not only have a fantastic script and soundtrack but you also have an advanced post-production team who are able to communicate your message in captions and on-screen graphics.
7. Email Marketing, Newsletters and Blogs will become Video Format
Using the word 'Video' in the subject line of an email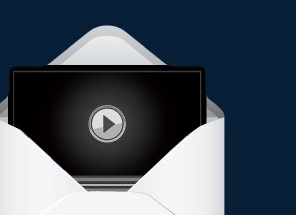 increases open rates by 19% (Source). Placing a video in your email newsletter increases click-through rates by 200 to 300 percent (Source).
It's clear, people prefer to watch than read so if you incorporate videos into your blogs, newsletters and email marketing you will get more viewership, engagement and a higher return on your investment.


Conclusion – Stop Playing Catch-Up
Like every trend, to see real results you need to stay ahead of the curve. If you are using digital marketing techniques like social media, blogging and email marketing you're probably just keeping up with the competition. Essentially, you're just doing what needs to be done to stay in business in today's competitive market.
If you want to GROW your business, you need to be a trend setter and video is the direction you need to take.