How to Turn Your Website from an Electronic Billboard into a Marketing Machine (Part 1)
We recently posted a blog titled Half of Australian Small Businesses Don't Have A Website - Surely Not! It got quite a reaction with the statistics coming from the 2018 Telstra Small Business Intelligence Report that surveyed the marketing strategies of more than 1,000 Australian small to medium sized businesses.  
The report concluded that 47% of customers under the age of 40 report using a search engine to find or research a small business at least once a day. If that is the case, your website could be the difference between boom, gloom and doom. These statistics also serve as a wake-up call for many business owners suggesting it could be time for a website review, reconstruction, makeover or even just a touch up.
In a series of articles, we are going to examine nine essential website ingredients that could turn your website from an 'electronic billboard' into a lead generation machine.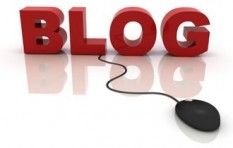 1.  A BLOG
Every website should have a blog page that lets you write commentary about new products or services, the latest trends in the market or provide an insight into the industry. Your blog posts can position you as the industry expert or a thought leader plus build confidence with your customers who will see you as a reliable resource for information on your industry.

Your blog posts also help with your Search Engine Optimization as Google and the other search engines have an insatiable appetite for original quality content. Your blog also serves as great content to post on Facebook, Twitter and LinkedIn plus it can be re-purposed for inclusion in your newsletters and even your e-books.
Your blog gives your business a voice and allows a two-way conversation with customers, clients, prospects and industry participants who can provide comments and feedback on your posts. Finally, commence posting once a month then try and increase the frequency to fortnightly then weekly. Build confidence and momentum and make sure you reply to all comments.
2. RESPONSIVE TO MOBILE DEVICES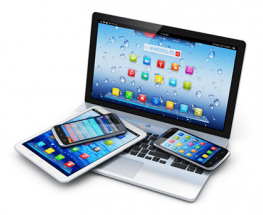 The report also mentioned that 62% of customers will stop considering a small business if they can't find information about it online. Well, Google in November 2016 said that "most people" today are searching Google from mobile devices. As such, if your website is not mobile responsive you are missing out and mobile usage will continue to grow so it's time to 'get with the program'.
For the same reason, Google has switched to 'mobile-first indexing' that basically means Google will crawl and index the mobile version of your website as its primary content ranking source. Previously Google used the desktop version of your website.
A mobile responsive website will adapt to the size of any screen it is being viewed on so if someone searches for your business on a tablet, smart phone or desktop your website content and images show up and scale correctly. An unresponsive website will usually distort the way your website appears on mobile devices like smart phones and tablets. Text can be jumbled, images don't align and users must scroll through pages of information in search of what they want. This provides a poor user experience and prospects are a click away from visiting your competitor's website.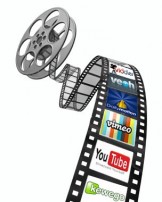 3.  VIDEO
Video is now a critical part of the marketing landscape and YouTube is the second biggest search engine behind Google. The statistics around video are compelling including:
YouTube has over a billion users, almost one-third of total internet users.
45% of people watch more than an hour of Facebook or YouTube videos a week.
More video content is uploaded in 30 days than the major U.S. television networks have created in 30 years.
72 Hours of video are uploaded to YouTube every 60 seconds.
One-third of online activity is spent watching video.
85% of the US internet audience watches videos online.
The 25-34 (millennial) age group watches the most online videos and men spend 40% more time watching videos on the internet than women.
Over 500 million (half a BILLION) people are watching video on Facebook every day
82% of Twitter users watch video content on Twitter
In a marketing sense, videos are 'white hot' at the moment. They can increase traffic to your website, help sell your products and services, let you share knowledge and keep visitors on your site for much longer which is another Google ranking factor. To get maximum SEO mileage from your videos make sure you write content on your social media channels that promote your videos. You can refer to them in your blog posts and remember, search engines like Google can't hear the words spoken in your videos so we recommend you include the transcript on the same page as your video.
By including the text and transcript, Google can effectively 'watch' the video, allowing them to index the content. Also, some people still prefer to read the content rather than watch the video so you are keeping both parties happy. A final point, carefully place the videos on the most relevant pages of your website which might include your niche markets.
CONCLUSION
The primary purpose of your website is to drive traffic and create leads. If your website lacks some of these key ingredients you might find it is under performing. Get it right and it is a valuable asset that can give your business a serious competitive edge. Treat your website as an investment not a cost and there are no shortcuts. You need to plan your website with clear strategies and remember, it will always be a work in progress.