Starting a Business – The Right Foundations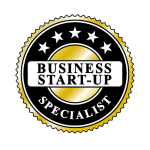 As any entrepreneur will tell you, starting or buying a business involves research, risk, passion and planning.
To be successful you need to make the right opening moves and over the years we have helped hundreds of clients navigate their way through the business start-up maze.
In a sense, starting a business is a bit like building a house and you need solid foundations. It all starts with the right business structure and the most common tax structures in Australia are sole trader, partnership, company and trust. When choosing the most appropriate structure for your business you need to take into account issues like asset protection, tax minimization, your industry risk profile and the likely admission of new partners in the future. As a result, your business structure is often a compromise based on the relative importance of each of these issues.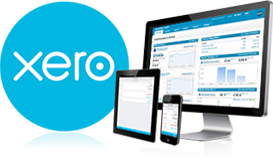 Another part of your business foundations is your accounting software and while there are a number of different options including Xero, MYOB, QuickBooks and Cashflow Manager, each program comes with different features, functionality and price tags. We have a strong preference for cloud based solutions over desktop programs but the most important thing is to match your business needs with your level of accounting skill to avoid producing computerised shoebox records.
Next, adequate and appropriate insurances are important to reduce the risks in your new business.
There are also a number of business registrations to complete during the start-up phase including your business name, ABN and Tax File Number. You will probably also need to register your domain name for your website and depending on your turnover, you might need to register for GST. If you are also looking to employ staff there are additional registrations for PAYG withholding tax, staff superannuation plus worker's compensation insurance.
We recognise the fact that your marketing could be the difference between gloom, doom and boom so you need to have a marketing plan including a responsive, lead generation website. Over the years we have helped dozens of clients build their website complete with calls to action, lead magnets, an email marketing system, ongoing SEO plus a strong social media presence.
Finally, most new businesses will require some sort of finance and to prove your business is viable you need a business plan complete with a cash flow budget and financial projections for your first year of trading. We have a number of templates that might be relevant to your start-up business including:
Profit Improvement (Increase) Calculator
Cash Flow Template
Profit and Loss Template
Break Even Calculation Template
Charge Out Rate Calculator
Service Pricing Calculator
Fixed Costs Summary
Product Pricing Template
Over the years we have mentored hundreds of business owners through the start-up phase and maze of registrations, software, structures, insurance and finance. Along the way we have built a reputation as business start-up specialists so if you're looking to get your business off to a flying start we invite you to book a FREE, one hour introductory consultation to discuss your business needs. You can expect practical business, tax, marketing and financial advice that could have a significant impact on your bottom line.