What is Inbound Marketing
You've probably heard of Inbound Marketing in one way or another.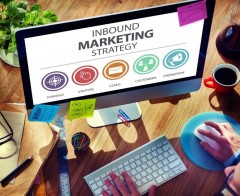 It is often referred to as one of its derivatives - content marketing, digital or online marketing or lead generation. You may wonder, is it right for your business and can it deliver more customers for less investment of your time and money?
In this article we're going to look at what Inbound Marketing is, including the different components that make up Inbound Marketing such as Content Creation and Social Media Marketing, and how these tactics could revolutionise your business and reignite your customer base.
There has been a fundamental shift in the way consumers make their purchasing decisions. The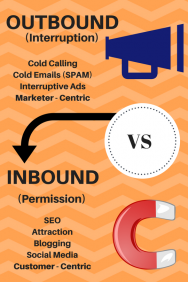 availability of free, high-quality information online has changed the way consumers buy. As a result, business owners need to adapt the way they sell their goods and services.
Historically, we used 'outbound' marketing techniques to 'buy' the attention of customers. Persistent sales representatives interrupted consumers, there were annoying cold-calls, pamphlets, brochures, radio, TV advertisements, newspaper ads, billboards and telemarketing. To stop the interruptions and unwanted advertising consumers bought set top boxes to fast forward through the commercials, they stopped reading direct mail and signed up for the 'Do Not Call' register to block the telemarketers.
In the digital age, consumers hold the power. They can subscribe or unsubscribe from your newsletter, block a phone call and move on from your website with a click of a button. Courtesy of the internet, there has been a massive shift in marketing techniques. In the digital and social age,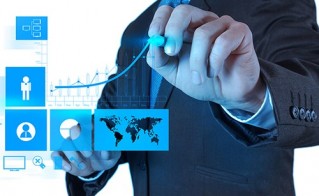 mass communication allows businesses to attract visitors to them organically, as opposed to marketers having to go out and interrupt consumers to get their attention. Inbound or permission marketing is designed to earn the attention of potential customers and draw them to your business via your website.
Some examples of marketing by gaining the permission of your audience include:
| | |
| --- | --- |
| Search Engine Optimisation | Making it easier for people to find your website on Google and the other search engines |
| Content Creation | Producing blogs, video, podcasts, training events, infographics, social media posts or any other content that educates or entertains your audience, and positions you as an expert in your field |
| Email Marketing | Inviting your audience to sign-up to receive your content via email |
| Conversion Rate Optimisation | Signposting visitors through your website using clear navigation, calls to action and forms to ensure they can easily find what they need and complete the buying process |
The world of marketing has changed. Inbound Marketing has superseded Outbound Marketing and by attracting warm prospects you are more likely to convert them to paying customers. Providing them with relevant and meaningful information positions you as an expert and enhances your brand. It's not surprising that Inbound Marketing produces three times more leads per dollar (source: Eloqua) and it costs 61 percent less than your traditional Outbound Marketing methods (source: Mashable).
As business owners, we all need to be marketers. Technology has killed the local-minded, "build it and they will come" approach to business. Globalisation means you have more competitors than ever before and you need to keep up with and stand out from your competitors. Inbound marketing tactics have replaced conventional techniques that have lost their marketing mojo.
If you want to know more about Inbound Marketing we invite you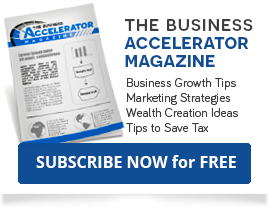 to sign-up to receive our Business Accelerator Magazine, a quarterly newsletter that includes the best Inbound Marketing tips, tactics and tools designed to help your grow your business.
Of course, if you want more information on how inbound marketing will help your business or if you're ready to implement some of the strategies, talk to us today.