Question 12 - Are You Small Business Experts?
Havin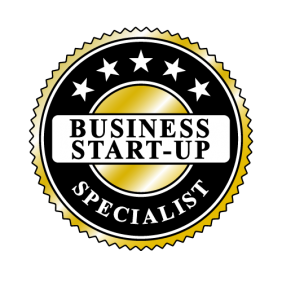 g mentored so many business owners from start-up right through to succession and sale we have earnt a reputation as business experts. In a number of cases we have helped these clients turn an idea into a multi-million dollar asset and 'your success is our success'.
When starting or buying a business there are numerous issues to consider. It can be a minefield but as business start-up specialists we can assist you with everything from your branding through to your business structure, site selection, commercial lease, corporate brochure, marketing plan and website. We have developed a number of tools specifically for new business owners including a comprehensive checklist of start-up expenses that you can download from the resources section of our website.
We will proactively guide you through the compliance maze of GST, BAS, PAYG and superannuation and advise you on the most appropriate tax structure for your business. We'll make sure you are using the right accounting software program for your business that best matches your business needs with your level of accounting skill. Where required, we will train you or your staff to use the software because historically many business owners in this country purchase accounting software beyond their business needs and level of accounting skill. This leads to 'computerised shoebox' records and extra accounting costs which conflicts with our mission of helping you minimize the cost of compliance. We are an advocate for cloud accounting solutions and work with a number of programs including MYOB, Xero and Cashflow Manager.
Our services to small business owners are both broad and deep. We can assist you with your commercial property lease and also help you source funding by chattel mortgage or lease for your new vehicles and equipment. Not only that, through an affiliate, you also have access to fleet pricing on new cars that could save you thousands of dollars.
We strive to help you 'know your numbers' and that includes understanding the four ways to grow your business. Once you understand the key profit drivers in your business we can talk you through profit improvement strategies and even quantify the profit improvement potential in your business. Of course, this is just the beginning because as accountants we can prepare some 'what if' scenarios so you know your best and worst case financial scenarios. Preparing a cash flow budget and projecting your profit and loss is all part of our service offering and we use industry benchmarks to analyse and compare the relative performance of your business against your peers so you understand what is working in your business and what needs working on.
Our services to business owners include:
Start-Up Business Advice
Advice and Establishment of Your Business Structure
Advice & Assistance with the Purchase or Sale of your Business
Spreadsheets and Tools including a Start Up Expense Checklist, Cash Flow Budget Template and Business Plan Template
Tax & Business Registrations including your ABN, TFN, GST, WorkCover etc.
Preparation of a Business Plan, Cash Flow Forecasts and Profit Projections
Accounting Software Selection and Training – Bookkeeping, Invoicing, Payroll etc.
Preparation of Finance Applications for Banking Institutions
Site Location and Advice Regarding your Commercial Lease
Preparation and Analysis of Financial Statements
Bookkeeping and Payroll Services
Tax Planning Strategies
Industry Benchmarking and KPI Management
Marketing Advice including branding, brochures, website and social media strategies
Advice and Assistance with the Development, Content and Website SEO
Wealth Creation Strategies, SMSF's and Financial Planning Services
Vehicle & Equipment Finance (Lease & Chattel Mortgage)
Advice regarding Employee Relations and Workplace Laws
Advice regarding Claiming Motor Vehicle Costs
Business & Risk Insurances
Business Succession Planning
In summary, if you're an ambitious business owner looking to boost your current results or if you're looking to get your business off to a flying start we invite you to contact us today. You can expect practical business, tax, marketing and financial advice that could have a profound effect on your future business profits.
OTHER QUESTIONS IN THIS SERIES: