Website Essentials if You're Looking For New Customers
Over the past decade the internet has changed the face and pace of business in Australia. Clearly the internet has also changed consumer behaviour with most consumers starting their search for new products or services online with a Google search.

In the digital and social age, your marketing could be the difference between boom, gloom and doom. Increasingly your website is the first touch point with a potential new customer who, based on their online experience, will pass judgement on your business in seconds. Today you only get one chance to make a good first impression and an amateurish website (or no website at all) is a customer killer.
Over the past few years we have picked up a substantial number of new clients who have websites that can best be described as electronic brochures. These websites simply list the who, what and where of the business and repel rather than attract new customers. When discussing the purpose of their website with these new clients we found they really didn't have a clear purpose and most just wanted an online presence to keep up with the Jones'. In some cases their websites were built by graphic designers so they looked terrific, however, they failed to deliver traffic or new customers.
In our opinion, the primary purpose of your website is to win new business and your website is your most important marketing tool. We have invested heavily in our website and increasingly clients and prospects are asking us for guidance on how to improve the performance of their website. What we have noticed is, eighty percent of the websites we review are missing some key ingredients that we have outlined below. The good news is, adding some of these features is relatively easy and won't cost you an arm or a leg.
1). Focus On Your Home Page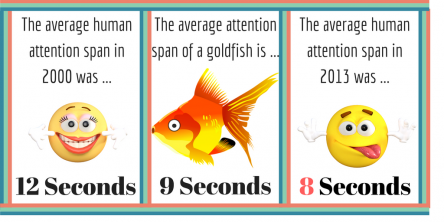 The attention span of a human being is shrinking. In fact, according to a Microsoft survey of media consumption in Canada, the average attention span has fallen to eight seconds, down from 12 seconds back in the year 2000. The study found we now have a shorter attention span (defined as the amount of concentrated time on a task without becoming distracted) than goldfish.
That basically means your website has on average, eight seconds to attract the attention of a prospective new customer or client. As such, you need to 'nail' your home page message, story and design. Your home page needs to spell out precisely what you do, how you do it and give evidence of your track record of getting results. Your content should resonate with your ideal type of customer and that might mean including content in different formats because some people like to read while others prefer video. For example, accountants, engineers and architects are generally more 'left-brained' people who prefer to read to get their knowledge so they prefer long-form content including e-books and whitepapers. By contrast, creative people, entrepreneurs and salespeople are more 'right-brained' and prefer to watch videos or read short articles to get their information.
Of course, once a prospect finds your home page what do you want the visitor to do? What course of action do you want them to take - click on a link and go off to another related page or take up the offer of a free consultation? If you know the answers to these questions you can tailor your content and your page will produce results.
A final point regarding your home page. We've noticed a lot of websites contain long-scrolling pages that work on smart phones but people don't want 'War and Peace'. It's not about you and how long your business has been around - it's about tuning into the WI-FM radio station (aka 'What's In it For Me'). Give them a clear and concise message on how your products or services will help solve their itch, problem or pain point. Ideally, try to give your story a beginning, a middle and an end and make sure you include an offer that would hook a goldfish!
2) Video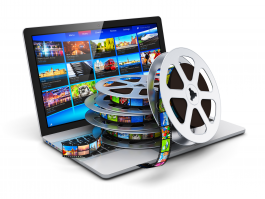 To capture the attention of your prospects you need engaging content and video is the perfect forum. In our blog, 7 Trends Rocking Video Marketing in 2017, we identified some compelling statistics about the emergence and importance of video content. With the majority of people now visual learners, they prefer to watch rather than read content. It's therefore no surprise to find that YouTube is now the second-most-popular search engine behind Google and two-thirds of the world's mobile data traffic is driven by video. Research suggests that 78% of people watch video online at least once a week.
Video also comes with a host of search engine optimisation benefits including the fact that people are specifically searching for videos and if you do them correctly, they have the potential to drive more visitors to your website. They can also explain or demonstrate how your products work and if your target market is the millennial generation (born between 1978 to 2000) then video is a must have on your website.
Producing a video is a process and just like any other marketing strategy, it requires planning. Today, every business owner needs to be a publisher and while you may not have the resources, experience or budget of a Hollywood producer, digital video production is relatively simple thanks to modern day cameras (including mobile phones) and desktop editing software. Your videos don't need to be a 'Ben Hur' production but you might have a video that is your marquee piece of content that sits proudly on your website's home page while a number of secondary videos sit elsewhere on your website. They could be simple product demonstration videos that don't need the polish or production quality of a high impact corporate video.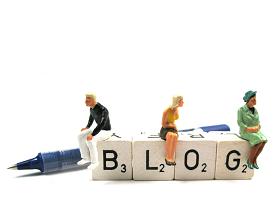 3). A Blog
A lot of websites contain blogs but most of them are inactive. Blogging every now and again or once a month is not going to have a big impact. When you visit a website and find the latest blog was published two months ago, it doesn't instil a lot of confidence that you are dealing with the industry expert. There is a big difference between daily bloggers and infrequent bloggers because people who blog every day are adding fresh content for Google and the other search engines to digest. It's all about search engine optimisation by including key words and key phrases in your articles to attract more visitors to your website.
There's another important aspect to blogging. If you answer the questions your prospective customers are asking in your blogs and solve their problems you immediately build credibility and trust. The coveted role of trusted advisor is gold! Your blogs can interlink with your product or service pages that offer the solution to their problem. It's strategic and it's all about nurturing leads and moving your prospects closer to buying from your business. For that reason, think carefully about your blog topics and make sure they 'talk' to your target customers.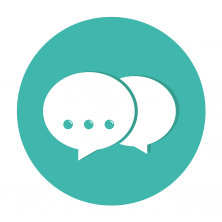 4. Online Chat
In the past, a chat box was considered more of a gimmick rather than an essential item on a website. Times have changed, technology has improved and consumer behaviour has certainly changed. A chat feature is now an important feature for your website.
The change is because people now visiting a website want to open the communication lines instantly when they are on a page and have a query. They don't want to open their email, fill in a form or pick up the phone. People are comfortable with online chat and they work.
In the past, a lot of chat tools either didn't work or the feature wasn't properly managed so prospects didn't receive an instant reply. Recently, that's changed and prospects are more comfortable engaging with a business via chat because it's quick, easy and still doesn't require us to speak with another human being.
Finally, the tools have evolved. In the past, chat was clunky to use and even harder to staff on the back end. What good is chat if it doesn't work or no one is on the other end to answer your questions? Today's chat tools are integrated with a lot of other tools like customer service suites and CRM products. It's much easier to integrate chat support into your day-to-day efforts, staff it and connect it to the tools already deployed at your company. The result is a better prospect experience, and that means more new customers.
Summary
Your website should be at the hub of your marketing efforts. Stop thinking your website is a cost and start thinking of it as an investment. If your website is simply an electronic brochure that gets a makeover every couple of years you need to rethink your online strategy. If your website isn't generating leads or new business, you have the wrong website.
You should prioritise the importance of the four items above and work on the ones that might deliver the best results. Rome wasn't built in a day and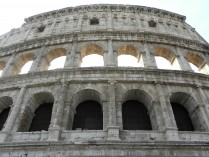 your website shouldn't be built in a rush. It can be a valuable asset but you need to treat it as a constant work in progress, it's never finished. You need to invest in writing blogs, adding new pages, new features as well as improving the visitor experience on your site. Prioritise, chip away and make sure you measure and monitor.